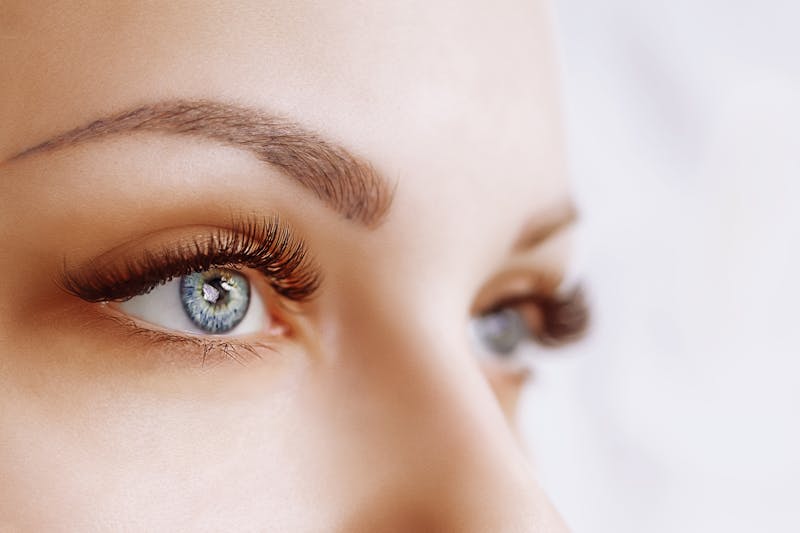 Dr. Flora Levin is a board-certified oculofacial plastic surgeon, and her experience, having performed thousands of eyelid surgeries, sets her apart from general cosmetic surgeons.
But what is an oculoplastic surgeon? An oculoplastic surgeon is an eye doctor with specialized training in plastic surgery around the eyes.
An oculoplastic surgeon exclusively focuses on the eyes and eye structures
Oculoplastic surgeons exclusively focus on the eyes and the structures in the eye area, including the:
Eye sockets

Eyelids

Tear ducts
General plastic surgeons have broader experience because they address many other body parts, including the eyes. However, plastic surgeons' overall training is less eye-focused, so they see fewer patients with eye-related problems.
When you choose an oculoplastic surgeon for your eye and eyebrow concerns, you benefit from this narrower focus and more excellent knowledge of the eye's anatomy.
Conditions treated by an oculoplastic surgeon
Oculoplastic surgeons are committed to improving the eyes' functionality and appearance. Oculoplastic surgery treats various conditions, and while oculoplastic surgery is often medically necessary, many people choose to have oculoplastic surgery for cosmetic reasons.
The following are some examples of the various conditions treated by an oculoplastic surgeon:
Blepharoptosis (redundant eyelid skin)

Styes involving the lid

Acute and chronic Pink eye (conjunctivitis)

Eyelid lesions

Eyelid malposition is when the eyelids "turn in or out"

Benign and malignant eyelid tumors

Bell's Palsy or facial nerve weakness

Graves' disease

Benign and malignant eye socket tumors

Eye injuries

Proptosis or bulging eye

Ptosis or droopy eyelids
Dr. Levin specializes in eyelid and eyebrow procedures
Bright, fresh, and open eyes are one of the first things people notice about you. Unfortunately, aging and genetics can cause our eyelids to droop, resulting in heavy, hooded upper eyelids, puffy bags, or dark circles under the eyes.
As a specialist in this area, Dr. Levin offers a range of effective treatments and procedures to refresh your eyes, tighten and smooth your eyelids, and restore your youthful appearance.
These treatments include:
While our eyes may be an essential feature because that is the first thing you notice when you look at someone, the eyebrows are a close second. Eyebrows help shape your face, are crucial in nonverbal communication, and draw attention to your eyes. That is why it is imperative to consider the eyebrows when evaluating an aging eyelid.
As the brows descend, the eyelid skin sags further, causing more hooding and necessitating a brow lift. The procedure may lift the entire brow and forehead or just the brow's tail. Dr. Levin can contour them by raising the brows just a few millimeters and restoring natural youthfulness. A brow lift in Fairfield, CT, is frequently paired with upper blepharoplasty surgery but can also be performed independently.
The Eyelid Expert: Dr. Flora Levin
Dr. Flora Levin brings a unique perspective and background to plastic surgery as a board-certified, nationally and internationally recognized oculofacial plastic surgeon specializing in eyelid and face rejuvenation. With her impressive oculofacial experience, Dr. Levin has spent countless hours studying the anatomy of the human face for a deeper understanding of the areas that can make us look older. She has performed thousands of eyelid procedures that have helped her patients look like the best versions of themselves, only more youthful and refreshed.
Dr. Levin's most popular procedure is blepharoplasty, an eyelid lift. While it is designed to target the eyes, many patients feel eyelid surgery positively impacts the whole face, making it look more rejuvenated and energized. While blepharoplasty is a minimally invasive surgery, it is performed on one of the face's most delicate areas. Because of this, it is ideal to have someone with specialized knowledge and vast experience in the area, such as Dr. Levin, performing the procedure.