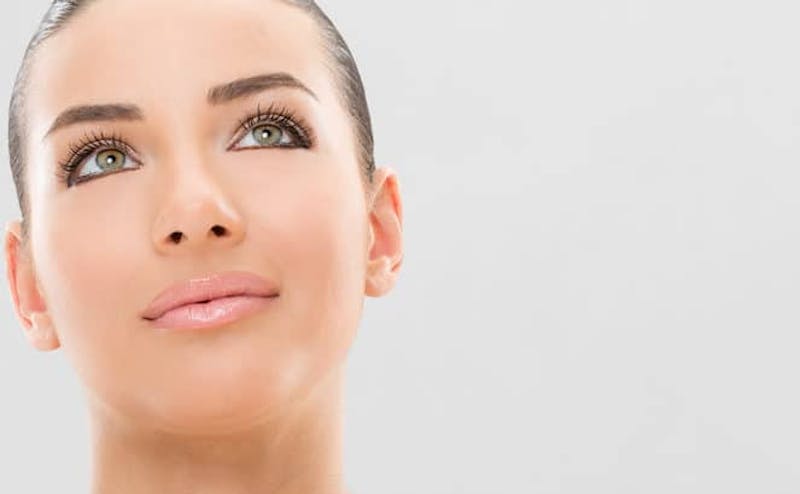 There are few ways to rejuvenate your appearance that come close to an upper facelift or brow lift. This surgical procedure is commonly performed for lasting improvements in the appearance (or disappearance) of horizontal lines on the forehead, drooping eyebrows, and brow creases. If these are concerns that you live with, and you are interested in moving beyond the temporary fix of dermal fillers, now may be an opportune time to learn more about brow lift surgery.
Age-related Laxity
The appearance of our face and body changes as we age largely because the elasticity and firmness of the skin diminish. Sun damage exacerbates the decrease in collagen and elastin by causing existing strands to fray and loosen. Then, of course, there is the very nature of gravity, which constantly pulls downward on aging facial muscles. Depending on how this occurs around the eyes, it is possible for the outer brow to sag, resulting in a perpetually sad expression. When sagging is more prominent toward the inside of the brow line, an expression of anger may develop. In either situation, it is easy to misunderstand what is happening and what to do about it. Many people believe that eyelid surgery, or blepharoplasty, is the answer due to the heaviness that the upper eyelids take on when the brow drops.
Discerning the Right Treatment
The question that needs to be answered is how to correct the problem that is causing the eyes to look fatigued, angry, or sad. First, it is necessary to discern what the problem is. Is it the skin on the eyelids, or is it the brow and forehead? Your cosmetic surgeon is an excellent resource for reliable information in this area. However, if you wish to get a head start on a potential solution, you could perform a simple test at home.
Looking at your brow line in a mirror is one way to begin to understand the origin of eyelid aging. The brows should rest along the bony ridge at the top of the eye socket, not below it. Using your fingers to gently raise the brow line just a few millimeters, observe what happens to the skin on the upper eyelid. If this skin smoothes out, your path to younger looking eyes may lie in a brow lift alone. In some cases, brow lift surgery and blepharoplasty are needed to fully correct age-related sagging.
Case ID: 2960