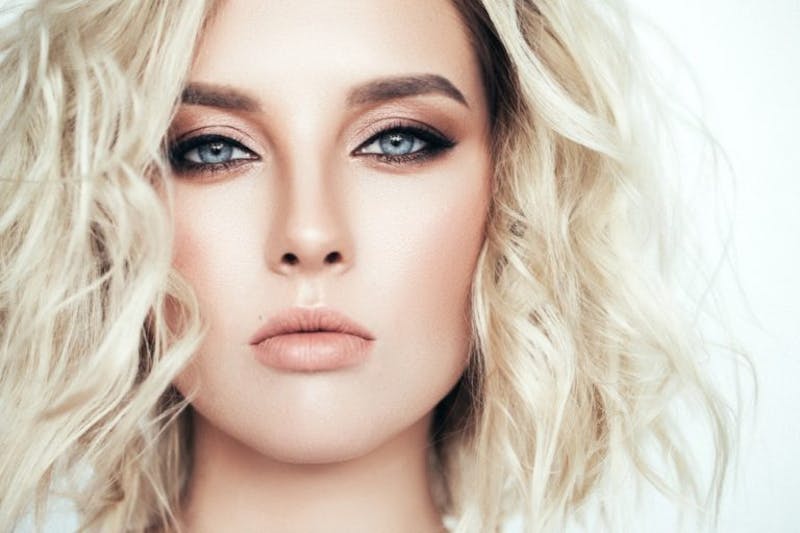 Millions of men and women have undergone eyelid rejuvenation to obtain long lasting results from their treatment. Even in light of the benefits of Botox for lifting a drooping brow, upper blepharoplasty is a popular choice for refreshing the appearance of the eyes. Dr. Levin is an oculofacial plastic surgeon with extensive training in eyelid surgery and rejuvenation. Employing proven surgical techniques, she helps patients transform their appearance from tired to energized without much downtime at all.
Why is Upper Blepharoplasty Done?
It's easy to say that people have upper blepharoplasty because they want their eyes to look younger and more open. However, we want to take a look at the aging process that affects the appearance of the eyes in the first place.
When we blink, the elastic fibers in the tissue of the upper eyelids (and lower, as well) stretch ever-so-slightly. Additionally, the levator muscle that holds the eyelid in normal position also pulls with blinking. Before the aging process begins, the skin has sufficient volume and firmness that is provided by collagen and fatty tissue. Over time, biological changes deplete the body of these and other vital substances, leading to more pronounced sagging in the upper and lower eyelids.
How Upper Blepharoplasty Rejuvenates the Eyes
Upper blepharoplasty is a minimally-invasive procedure that is typically completed in less than an hour. Before the procedure, which is conducted in the office, a local anesthetic is administered to the cleansed eye area. A mild sedative can also be provided to ease nervousness. Dr. Levin carefully observes the eyelids in open and closed positions and then marks the surgical area to guide tissue positioning.
Upper eyelid rejuvenation is not solely about removing excess skin. To achieve the best possible result, fat may be redistributed or removed, and the levator muscle may be repositioned to hold the eyelid in an optimal resting place. Each eye is observed, marked, and refined to achieve the symmetrical results we desire. Discreet incisions are closed with sutures that will be removed after 5 to 7 days.
Learn More about Upper Blepharoplasty
Upper blepharoplasty is a common procedure in cosmetic surgery today. Using advanced eyelid lift techniques, Dr. Levin reduces surgical risks and improves patient outcomes. We are proud to serve patients from Westport, Norwalk, Fairfield CT and surrounding areas. To learn more about upper blepharoplasty and what it can do for you, call 203-557-6464.
Case ID: 3267