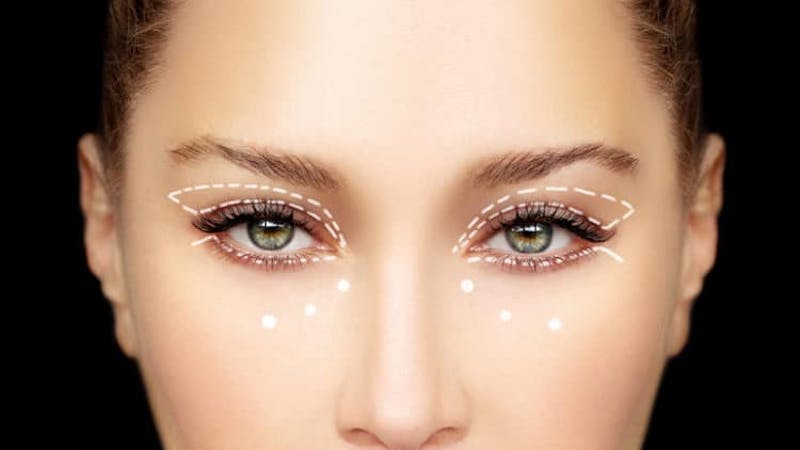 As aesthetic medicine has evolved, we have become increasingly aware of the nuanced problems that men and women face as they age. If we look at statistics and market research, we realize that, of all the changes that affect a person's facial aesthetic, it is the eyes that stand out the most. This makes perfect sense because we tend to look one another in the eyes when we communicate and because our appearance does a lot of our communicating for us. Knowing this, we place a lot of value on what our appearance might be saying.
Undereye puffiness may give others the impression that you're fatigued or older than you feel, but in reality, this cosmetic issue is related to the very structure of the mid-face. One of the most common reasons for the development of undereye bags is the loss of mid-face volume. When fatty tissue diminishes across the upper cheeks, the fat pads beneath the skin of the lower eyes appear more prominent. A second factor in the formation of undereye bags is the natural weakening of the orbital septum, the membrane that normally prevents fat pads from bulging. Whether alone or in combination, these two factors in undereye bag aging can be mitigated with proper care.
Two Pathways to Outstanding Results
There are two common methods of treating undereye bags: injection of dermal fillers and lower eyelid blepharoplasty. Each has its advantages and disadvantages and each has been successful in achieving patients' desired outcomes.
Dermal Fillers
A large percentage of cosmetic patients prefer to first take a non-surgical approach to the correction of undereye bags and other signs of aging. Dermal fillers have made it possible to significantly reduce the appearance of undereye bags with no down time and none of the risks of surgery. Products such as those in the Juvéderm or Restylane families are formulated with organic substances that the body naturally metabolizes over time. When introduced to the tissue where the upper cheek meets the undereye skin, a filler smooths the transition between the two areas, which rejuvenates the eye.
Lower Eyelid Blepharoplasty
The value of eye rejuvenating surgery may be realized after one or two non-surgical treatments as it is more long-lasting with more definitive results. Surgery can address the bags but trimming and re-positioning the excess fat that is bulging toward the surface as well as the crepey eyelid skin to tighten it. The transconjunctival approach (inside of the eyelid) to access the lower eyelid fat is the safest way to avoid undesirable results or complications. Surgery can be combined with laser skin resurfacing to further tighten the lower eyelid skin and improve the appearance of fine lines and wrinkles.
Case ID: 2916