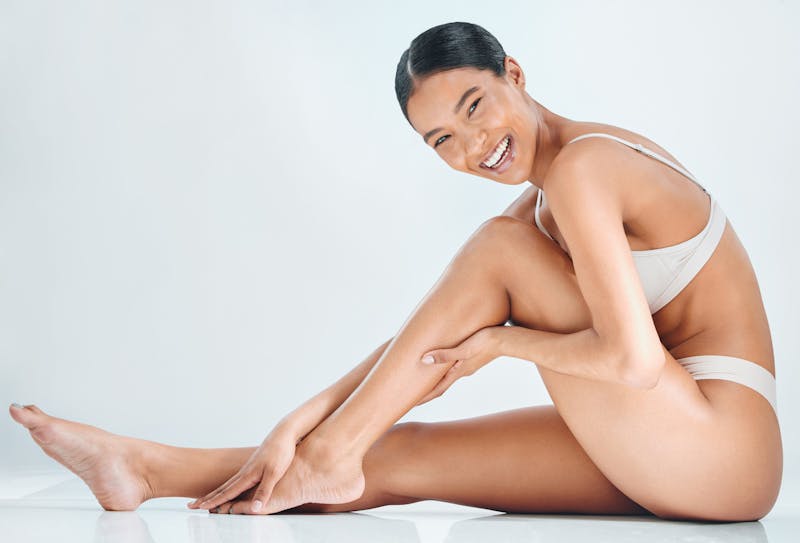 Many people have hair on their bodies that they wish they could get rid of. Whether it's on the legs, the face, or other parts of the body, people spend hours of their lives removing unwanted hair through shaving and waxing. Luckily, there is an easier way to maintain a hairless physique.
Laser hair removal is one of the most effective ways to deal with excess body hair. People that have grown tired of shaving and waxing now have the opportunity to reap the various benefits of laser hair removal, outlined below.
Short treatment time
Those searching for a fast solution for unwanted hair need look no further than laser hair removal. It is bar none the quickest and most effective method for getting rid of excess hair. While the treatment requires multiple appointments to complete, most sessions only last a few minutes. The general rule of thumb is the smaller the area of treatment, the less time you'll have to spend under the laser.
Less painful than other methods
This hair removal technique is much less painful than most people realize. Many say it resembles the feeling of a rubber band snapping the skin. Depending on the patient's tolerance for pain, it may feel slightly uncomfortable, but the sessions are so short that they are easy to endure.
High level of precision
The technology employed in laser hair removal is remarkably precise, making it the perfect method for people looking to target and remove only a few specific hairs.
Even those looking to remove only small regions of hair around the eyebrows, upper lip, or bikini line can benefit from this procedure.
Hair from any part of the body can be removed
One of the biggest advantages of laser hair removal is that it can treat any part of the body. It is especially useful for those struggling with unwanted hairs on the back and bikini area, which are difficult to reach with razors and incredibly painful to wax.
It can prevent the growth of ingrown hairs
Beyond the fact that they are incredibly time consuming, another problem with shaving and waxing is that they can lead to ingrown hairs. If you have found that you are prone to pesky ingrown hairs, laser hair removal is an excellent option. Laser hair removal destroys hair at the root, making it so you never have to worry about those hairs growing back or becoming ingrown.
Patients don't have to deal with regrowth
Methods such as waxing and plucking require that the patient go through a bit of regrowth in between sessions. Laser hair removal lets patients enjoy hair-free skin at all times.
A solution with longevity
In most cases, people experience permanent results with laser hair removal. While some people may require a touch-up appointment after a few months or years, it is still considered to be one of the best long-term solutions available. At the very least, patients see a permanent reduction in unwanted hair growth that gets easier to manage and maintain over time.
It's cost-effective
Being a long-term solution, it is also incredibly cost effective. By choosing laser hair removal, patients can save thousands of dollars, as they avoid the monthly expenses waxes and razor blade refills.
What is the takeaway?
Laser hair removal is by far the most effective and logical solution for unwanted hair. Its near-permanent results and cost-effectiveness are what make it today's most popular treatment for excess hair. As with any procedure, it is important to consult with an experienced trustworthy physician before making a decision.