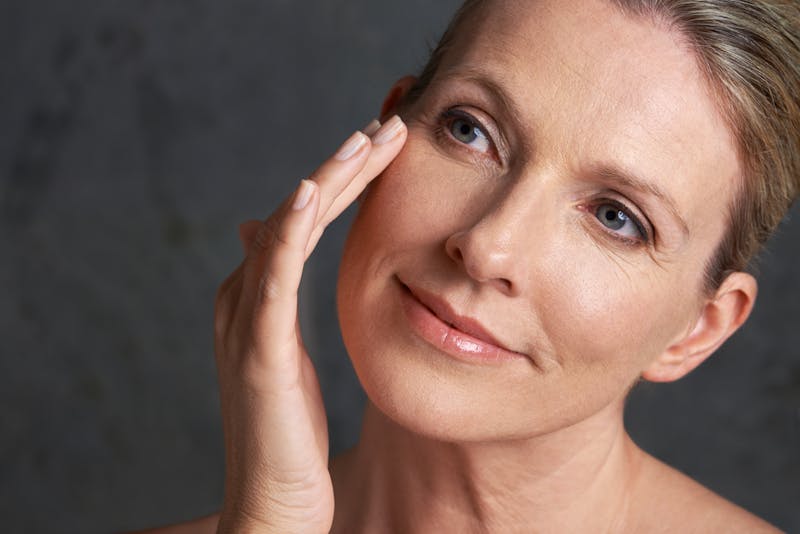 As the years go by, the signs of aging often become more apparent, especially in delicate areas like the eyes.
A prevalent issue often encountered is the sagging or drooping of eyelids, leading to an appearance of increased age and fatigue beyond the individual's actual state. Fortunately, modern cosmetic procedures offer both surgical and non-surgical options for eyelid rejuvenation, allowing individuals to regain a more youthful and refreshed appearance. But how do you decide which approach is right for you?
Surgical Eyelid Rejuvenation: Blepharoplasty
Referred to as blepharoplasty, surgical eyelid rejuvenation encompasses the elimination of surplus skin and fat from the eyelids. This approach is applicable to both upper and lower eyelids, effectively addressing issues such as sagging skin, puffiness, and under-eye bags. This procedure is ideal for individuals with significant excess skin or fat, as well as those seeking a more dramatic and long-lasting result.
In the course of a blepharoplasty, incisions are strategically placed along the eyelids' natural creases to mitigate noticeable scarring. The process involves the meticulous removal of surplus skin and fat, followed by precise tightening of the remaining skin. The results are often transformative, providing a more open and rejuvenated appearance to the eyes. Recovery time varies, but patients can generally expect some swelling and bruising for a week or two.
Non-Surgical Eyelid Rejuvenation: Dermal Fillers and Botox
Non-surgical eyelid rejuvenation involves the use of injectable treatments like dermal fillers and Botox to address specific concerns around the eyes. Dermal fillers, which are made of substances like hyaluronic acid, can add volume and smooth out fine lines and wrinkles around the eyes. Botox, on the other hand, is used to relax the muscles that cause crow's feet and other dynamic wrinkles.
This method is appropriate for those with mild to moderate signs of aging and those desiring a subtle enhancement. The benefit of non-surgical options lies in their minimal invasiveness, requiring minimal to no downtime, and delivering instant results. However, the effects of dermal fillers and Botox are temporary and may need to be repeated every few months to maintain the desired outcome.
Choosing the Right Approach
The decision between surgical and non-surgical eyelid rejuvenation depends on several factors, including the extent of aging, personal preferences, and desired outcomes. Surgical blepharoplasty is a more comprehensive solution for significant sagging or excess skin, offering long-lasting results. On the other hand, non-surgical options are suitable for those looking for subtle improvements without the commitment of surgery.
Seeking guidance from a certified plastic surgeon or specialized medical professional in cosmetic procedures is crucial. They can evaluate your particular concerns, engage in goal-oriented discussions, and propose a personalized treatment plan best suited to your requirements. Keep in mind that a combination of surgical and non-surgical approaches may also be suitable for some individuals to achieve optimal results.
What is the takeaway?
In conclusion, both surgical and non-surgical eyelid rejuvenation options have their benefits and are effective in addressing signs of aging around the eyes. The choice ultimately depends on your unique situation and desired outcome. With advancements in cosmetic procedures, achieving a refreshed and youthful look is now more accessible than ever, helping you regain confidence and put your best face forward.
Dr. Flora Levin has helped countless patients throughout the state of Connecticut address their age-related issues. She has years of experience in performing eyelid procedures, enabling her patients achieve their cosmetic goals. Contact us to learn more about our procedures.