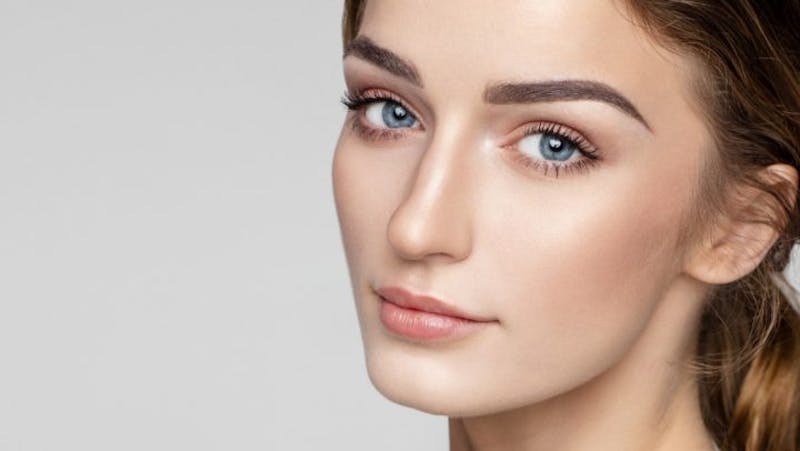 Eyelid surgery is commonly performed to improve the overall appearance of the face. The way that eyelid rejuvenation surgery, or blepharoplasty, achieves this is by removing excess skin and fatty tissue from the upper or lower eyelids. The outpatient procedure can usually be performed with light sedation and a local anesthetic to numb the nerves in the eye area, even if both upper and lower lids are being treated.
If your eyes are making you look tired or angry, or if sagging tissue is affecting your vision, you may be wondering if blepharoplasty is right for you. Here, we point out a few of the common frustrations that can be improved with cosmetic eyelid surgery. You may be an excellent candidate for blepharoplasty if you have:
Dark circles or puffiness under your eyes
Creases or folds on the lower eyelids
No crease left on the upper lid due to sagging tissue
Good general health
Realistic expectations of what blepharoplasty can achieve
Blepharoplasty is a safe and efficient procedure that is performed routinely. However, it is not right for everyone. Good health is necessary to facilitate adequate healing. Smokers are not good candidates for surgical procedures because the chemicals that transfer from cigarettes into the body inhibit healing processes. People with existing eye disease, such as glaucoma, or eye infection, may also not be good candidates for blepharoplasty. A thorough consultation and examination are conducted to determine the extent of improvement that may be attained based on individual needs and expectations.
Who Will Perform Your Blepharoplasty? It matters!
Because so many people are seeking eyelid rejuvenation, doctors and device manufacturers are working hard to meet demands. This means that cosmetic surgeons, plastic surgeons, and even some general physicians and dermatologists are learning how to perform blepharoplasty. Device manufacturers are continually developing laser and light platforms that seek to tighten skin without surgery. Having more options doesn't make it easier for you to decide that you should have your eyes treated. We want to help.
Dr. Levin is a board-certified oculoplastic surgeon specializing in cosmetic eyelid surgery. Her in-depth training enables her to adjust the eyelids without altering the natural appearance of the eyes. Whether the focus is the upper or lower lids, or both, the objective is to create a noticeable, yet discreet transformation.
Case ID: 3229