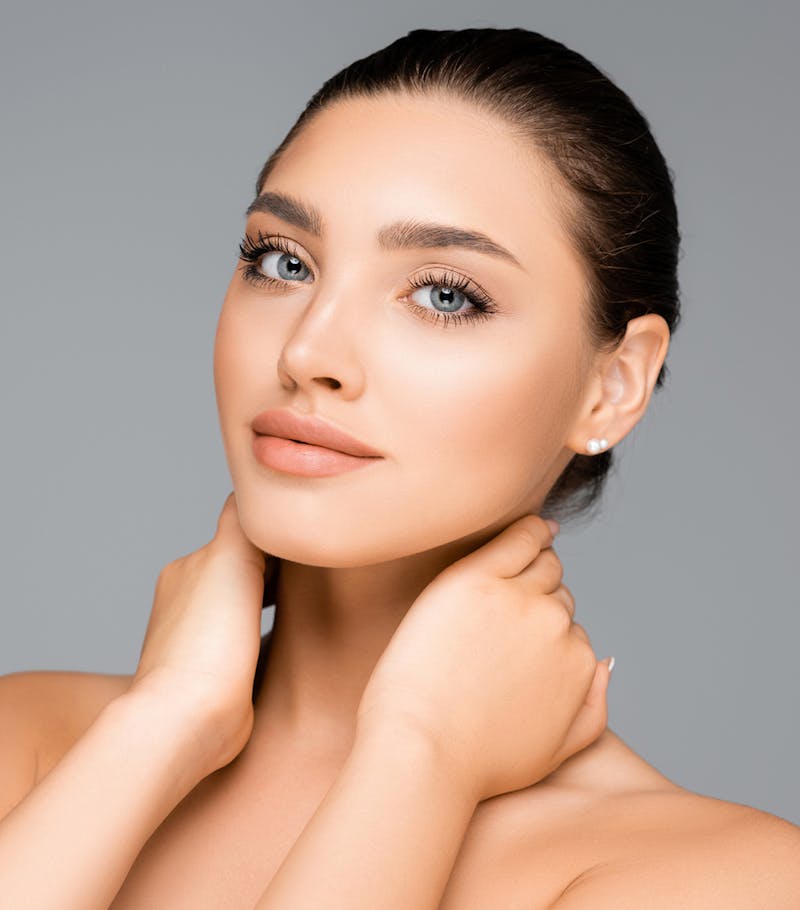 Neuromodulators such as BOTOX and Dysport rely on neurotoxins to non-surgically effect age-reversing changes in the complexion. While the word neurotoxin may cause one's ears to prick up, these treatments are perfectly safe when performed cosmetically by a trained, credentialed professional. Neuromodulators help to correct dynamic lines, or those creases that form through repetitive muscle contractions when laughing, frowning, squinting, or smiling.
What are neurotoxin injections?
Neurotoxin injections are typically administered as BOTOX or Dysport, leading neuromodulator brands. Each injection uses a controlled dose of botulinum toxin type A to temporarily incapacitate the tiny facial muscles responsible for wrinkle-forming contractions. After treatment, dynamic lines appear softer, and the facial expression looks more well-rested and youthful.
How do neurotoxins work?
Botulinum toxin injections temporarily block the nerve signals that tell specific muscles to contract. This process reduces the facial movements that lead to entrenched dynamic lines. You will continue to perform facial expressions naturally and spontaneously, but the grooves created are less noticeable.
The neurotoxins in BOTOX and Dysport work quickly, usually within one minute or less. Results can be seen within the first 7 days, with your full changes becoming apparent in 10-14 days. After 3-4 months, the treatment will need to be repeated in order to preserve your refreshed, revitalized look. If you don't wish to repeat your procedure, your lines and wrinkles will simply return to the way they used to look prior to your injections.
At what age should I start undergoing neurotoxin injections?
Patients of all ages can enjoy the benefits of BOTOX and Dysport. In younger clients, the injections will help stave off the signs of aging before they happen. In older individuals, treatment can help achieve a more relaxed and inviting countenance without downtime or discomfort. In general, the sooner you get started with addressing dynamic lines cosmetically, the more effective your treatment will be.
What concerns can be addressed with neurotoxin injections?
Neurotoxins work to combat dynamic lines that form as a result of facial movements and muscle contractions. This is in contrast to static lines that form as a result of sun damage, aging, or environmental factors.
Common concerns treated with BOTOX and Dysport include:
Glabellar lines between the eyebrows ("11" lines)

Crow's feet around the corners of the eyes

Horizontal forehead furrows

Lip lines around the mouth

Bunny lines on the nose

Downturned corners of the mouth

Uneven smile

Pebbling in the chin

Flaws in the jawline and lower face

Signs of aging in the neck
Does the type of neurotoxin make a difference?
Both BOTOX and Dysport are made with botulinum toxin type A and are approved by the FDA for combating dynamic lines. Dysport is a more diluted formulation that spreads faster than BOTOX and is preferred for larger areas of the face, such as the forehead. BOTOX is typically preferred for smaller areas, such as around the eyes. Your provider's expertise and experience in using neurotoxins will come into play when selecting the ideal product for your goals and concerns.
What is the takeaway?
Neurotoxins are known for their cosmetic results, but they can also be used for a variety of medical concerns, including the treatment of hyperhidrosis (excessive sweating), migraines, muscle spasms, urinary incontinence, TMJ, and more. While in the past, mostly older women pursued anti-aging treatments, today, clients of all genders and ages are enjoying the benefits of BOTOX and Dysport. Call us today at Flora Levin MD Oculofacial Plastic Surgery to find out how neurotoxins can enhance your beauty regimen.