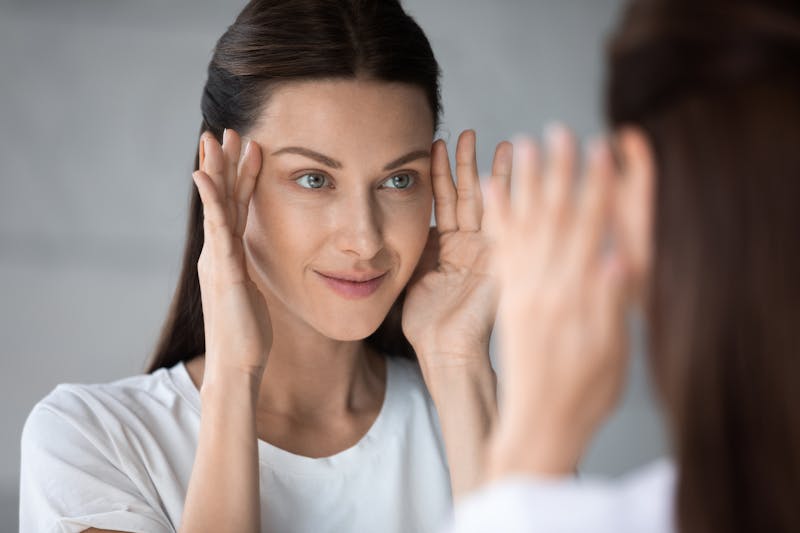 If you're noticing the signs of age appearing on your skin, including wrinkles and fine lines, discoloration, skin laxity and so on, you may have wondered about what microneedling can do for you.
Microneedling is a highly effective, minimally-invasive anti-aging skin treatment, known as the "go to" treatment for skin regeneration, tightening and remodeling. So what are the benefits of this innovative treatment?
Microneedling rejuvenates the skin without incisions or scarring
Microneedling counteracts the signs of age by stimulating new skin growth with a handheld device that penetrates the skin with fine, tiny needles that create "micro injuries." These micro injuries stimulate the production of collagen and elastin, the natural proteins that build firm, healthy, and supple skin.
No incisions are required to achieve these results, and thus there is no scarring.
Microneedling requires no downtime
Microneedling requires zero downtime, making it a top choice for patients who don't want to worry about a long recovery period, but they do want to refresh and revitalize their skin and turn back the clock. After a microneedling treatment, a patient can get right back to their typicaly activities and daily routine. However, keep in mind that there will be some tenderness and redness after a microneedling treatment. This will pass in one to two days. Avoid direct sun exposure for two weeks as your skin is healing.
Microneedling results are long lasting
Microneedling results take about two weeks to begin to appear. Underneath the skin, your body is rebuilding the structure and resilience of the skin, and regenerating new skin cells. As time passes and the new collagen and elastin have more time to continue to renew the skin, results become more and more significant. You will notice continuedimprovements for the following four months. These results last for 12-18 months, or even longer with a proper skincare regiment and a healthy diet and lifestyle.
Microneedling can address a wide range of skin concerns
Because microneedling stimulates the body's natural regeneration abilities, this treatment can organically and effectively address many different skin concerns. Microneedling isn't just about anti-aging, it's about minimizing skin flaws or imperfection and achieving beautiful, radiant, and healthy skin for the long term. Skin concerns that microneedling effectively addresses are as follows:
Uneven skin tone

Rough or uneven skin texture

Wrinkles and fine lines

Hyperpigmentation, including age and sun spots

Early skin laxity

Acne scars

Lack of definition at the jawline

Large pores

Stretch marks
Microneedling with Dr. Flora Levin
Dr. Flora Levin is a board-certified, nationally and internationally recognized oculofacial plastic surgeon specializing in facial rejuvenation. Dr. Levin's philosophy is to achieve desirable, nuanced results that bring out and enhance a patient's natural beauty, resulting in skin that is rested and refreshed. She is known for her understanding, integrity and excellence in patient care and results. Every patient benefits of her long experience and expertise–Dr. Levin provides the best of the best. You deserve it. Contact our office today to schedule a consultation about microneedling. We look forward to meeting you!