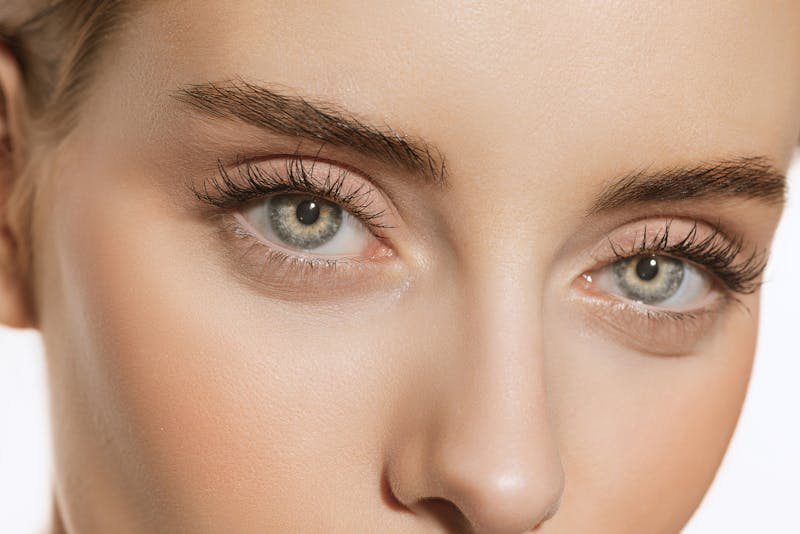 Whether they are caused by genetics or the natural aging process, dark circles under the eyes affect patients of all ages. For younger patients, the driving factor is usually genetics, though factors such as lack of sleep, allergies, and poor lifestyle choices can all have a major impact on the severity.
Over time, our eyelid skin becomes thinner and facial contours start to change, resulting in eye bags and deep, dark circles. Patients who are struggling with these issues are most often recommended to undergo treatment with dermal fillers. Ultimately, patients with minimal under-eye bagging, healthy skin tone, and volume deficiency in the face are considered to be the best candidates for this treatment.
The eyelid area is different from other parts of the face as it is more delicate and has less skin. Patients must take great care when choosing their provider to ensure that they receive the correct filler for their needs and that the doctor employs proper techniques when administering it. This will ensure a positive result with little possibility of complications.
Under-eye fillers, or tear trough fillers, are a form of injectable that is designed to restore lost volume in the under-eye region. These fillers are formulated with hyaluronic acid, a substance that is found naturally in the body. With this treatment, patients can achieve a smoother transition between the eyelid area and the cheek, reducing the appearance of dark circles and creating a more aesthetically pleasing eye region.
In order to achieve a natural look, under-eye fillers need to be injected deep under the tissue and muscle. Administering the filler too close to the surface of the skin will result in unwanted swelling and a blue 'fluid-like' look. Tear trough filler treatments can be carried out either with a blunt microcannula or a tiny needle. Overall, cannulas are considered a safer option as they cause less trauma.
What does the treatment process entail?
As with any cosmetic procedure, a tear trough filler treatment starts with a consultation to assess the current state of the patient's face and skin. This is also an opportunity for patients to discuss their aesthetic goals and choose a filler that best meets their needs. The practitioner will weigh in on the patient's options and let them know if they feel they are a better fit for something else.
Some patients request to have a numbing cream applied to the area prior to treatment. Other patients prefer to use ice. In either case, the procedure is quick and there is little discomfort. The practitioner will employ a fine needle or blunt-tipped cannula to administer small amounts of the hyaluronic acid filler directly into the under-eye areas. This is a gentle and carefully calculated procedure that can be completed in just a few minutes.
What is the takeaway?
Patients who are dealing with dark circles under their eyes can finally find relief. Tear trough fillers are a great way to reverse these unwanted circles and create a more aesthetically pleasing face. As with any procedure, it is vital that patients refer to an experienced practitioner to carry out their tear trough filler treatment.
Dr. Flora Levin has years of experience performing these filler treatments on her patients, helping each of them achieve their aesthetic goals. Reach out to our office today to set up a consultation and learn more about our under-eye filler treatments.