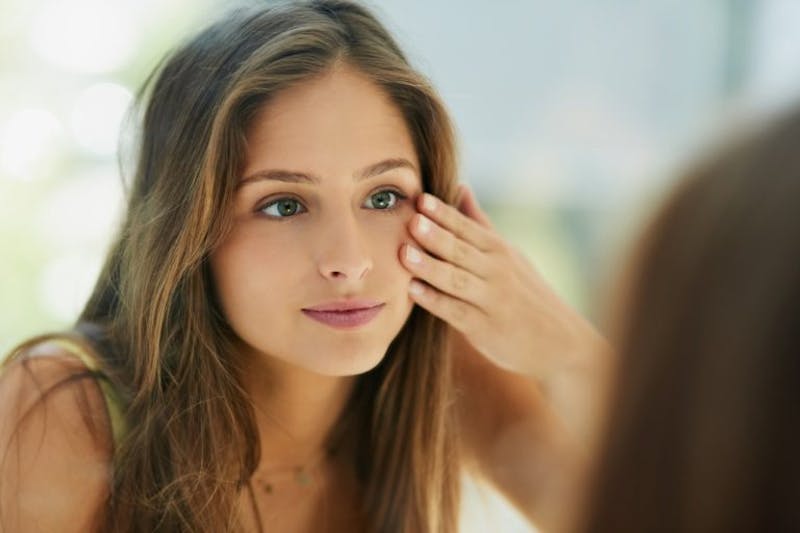 Dark circles under the eyes can make a person appear tired and generally unhealthy. Because of this, many adults seek treatment for this cosmetic concern. Here, we discuss why dark circles develop and how this problem can be addressed in under an hour.
Why You Have Dark Circles
In most areas of the body, the skin is approximately 2 millimeters thick. Around the eyes, the average thickness of the skin is a mere .5 millimeters. The thin nature of skin around the eyes is the primary reason why dark circles and other concerns happen more readily than on other parts of the face and body. When skin is thinner, tiny blood vessels beneath the skin can be seen more easily. However, they don't appear as noticeable veins like spider veins, they appear as diffuse discoloration.
We often assume that we have dark circle because we aren't getting enough sleep or because we may be deficient in certain nutrients. Not so. According to studies, genetic makeup is a significant factor in dark circles beneath the eyes. Nasal congestion is another. Finally, we tend to see more darkness beneath the eyes as we age because fatty tissue in this area decreases or shifts, causing a shadow effect.
Regardless of the cause, dark circles are not a problem you have to live with.
What to Do about Dark Undereye Circles
In our Westport, CT office, we specialize in helping men and women address conditions that affect the appearance of their eyes. For dark circles, the solution may be as simple as a few injections of Restylane. However, not everyone is a candidate for non-surgical means – some patients are better surgical candidates to given them them best results.
Restylane is a well-known dermal filler line that is made using hyaluronic acid. Hyaluronic acid is an organic sugar compound that the body uses to lubricate joints, eyes, and to moisturize skin. This sugar works by absorbing water molecules to create a cushion effect. When injected beneath the skin, hyaluronic acid becomes a type of sponge that expands by attracting and holding water.
The use of dermal fillers to fill in sunken areas beneath the eyes has become a common non-surgical approach to correct dark circles. The amount of product needed is ultimately determined by each person's facial anatomy. Mild to moderate dark circles may improve with approximately 1 ml, or one syringe, of Restylane for each eye.
Case ID: 3316