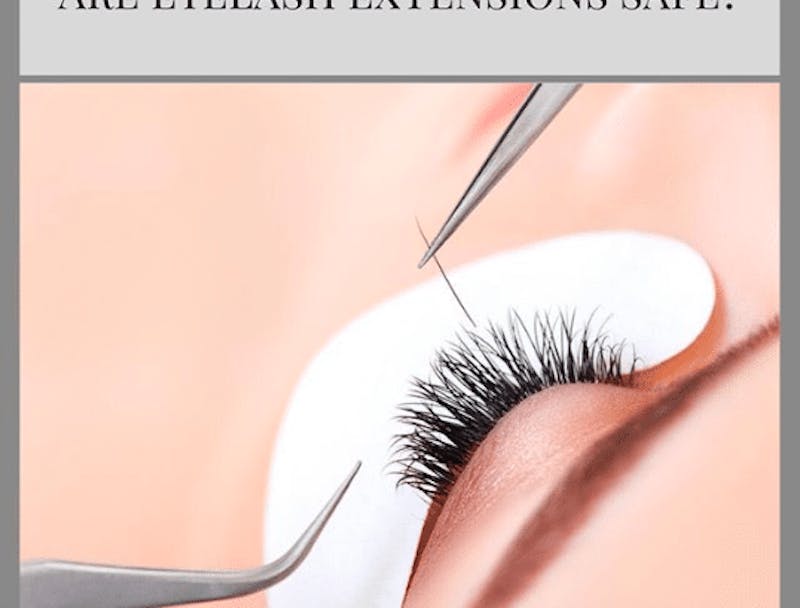 Do you want fuller longer lashes? Here are a few things to consider about eyelash extensions safety:⠀
1. What are eyelash extensions?
They are individual fibers that are glued onto your own lashes to enhance the appearance of length and fullness. Most eyelash extensions are made from synthetic fibers, such as nylon, and are bonded using glue. Silk is another fiber used. There are even mink lashes, made of natural fur. ⠀
2. Are lash extensions and glue safe for eyes?
The main ocular risks include trauma or infection of the eyelid or cornea, allergic reactions to the glue, and permanent or temporary loss of eyelashes. ⠀
Ingredients in the glue can cause allergic reactions. This can cause pain, itching, redness and swelling. It may temporary interfere with vision. Eyelash extensions and glue are not currently regulated by the FDA. ⠀
Rubbing, tugging or pulling can fracture your natural lashes and even cause damage to the hair follicle. ⠀
Some ophthalmologists believe that eyelash extensions may increase your risk of dry eyes. Longer, fuller lashes create a fan-like effect with each blink, increasing air flow on the surface of the eye that can cause dry eye symptoms.
3. How to do eyelash extensions the right way?
Carefully look at the salon, the aesthetician and the ingredients of the products. You don't need a degree to apply eyelash extensions but the procedure requires a lot of skill, often compared to microsurgery. ⠀
Does the salon have a good reputation? How long have they been in business and do they practice good hygiene? Read reviews and look at before-and-after photos of their customers. ⠀
What training, certification and experience does the aesthetician have in lash extensions?⠀
Ask about the glue's ingredients list and check for allergens. Confirm that the expiration date has not passed. Request a spot test on the inside of your wrist before the glue is applied to your eyes.
4. If you have an allergic reaction, do not try to remove them yourself, as this could damage your eyes. See an ophthalmologist. ⠀
5. Go natural – as with other cosmetic procedures, nobody else should know that you have had something done.
Case ID: 3290