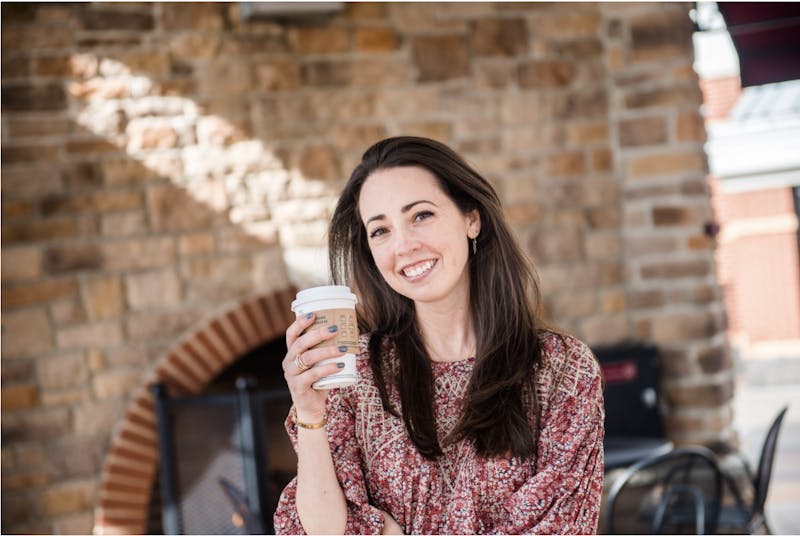 In a recent blog post entitled "My Recovery and Results From a Lower Blepharoplasty with CO2 Resurfacing," Dr. Levin's patient Kelly Towart explained her experience as she worked with Dr. Levin to finally rid herself of bags under her eyes she'd struggled with since high school.
It started with a thoughtful, in-depth consultation
Kelly's journey began with a helpful consultation, where she was able to talk about her concern that fillers were not for her based on her aversion to needles, especially near her eyes.
In Kelly's words: After talking through my concerns with Dr. Levin she suggested a lower blepharoplasty with fat transfer as it would be permanent (aside from natural aging of course) and would use fat from my own body as filler (nothing artificial). I realize it may sound crazy but I personally preferred the idea of being put under anesthesia and having a permanent, more natural fix than the thought of having needles around my eyes while I was awake.
She went on to add: Being 4 months on the other side of surgery, I can say I am so thankful I made the decision to move forward with it!
It was important to choose a board-certified oculofacial plastic surgeon
Kelly described how important it was to her to be treated by a doctor who specialized in the field of the eyes and facial anatomy. She explained: Dr. Levin [has a] deeper understanding of the eyes and facial anatomy beyond what a general plastic surgeon would have. Eyelids are such a delicate area of the face and an oculoplastic specialist has extensive specialized training and experience making them leading experts in eyelid surgery and rejuvenation. Dr. Levin uses the most advanced surgical techniques that give completely natural results. In short, I wouldn't recommend ever trusting your eyes to anyone but an oculofacial plastic surgeon.
Kelly had a lower blepharoplasty with fat transfer to fill the dark circles under her eyes and eliminate the bags. This surgery was combined with a CO2 laser treatment to reduce smaller wrinkles around her eyes.
She described the process like this:
…I was beyond anxious when I arrived the morning of my surgery. Dr. Levin was so reassuring as she walked me through what to expect. Her anesthesiologist was also beyond wonderful and the two of them completely put me at ease as they were giving me the anesthesia.
Once I woke up from surgery I was surprised by how little pain I felt. [Dr. Levin] had to go in through my thigh to get the fat needed for the fat transfer. My eyes themselves had almost no pain at all.
I loved the results from the CO2 laser! It did an incredible job at getting rid of smaller wrinkles around my eyes. It healed quickly and the results were beautiful. I think just the laser alone made my eyes look at least a good 5-10 years younger.
Kelly's recovery after surgery with Dr. Levin
Kelly described needing 3-4 days taking it easy in bed, and showed photos of her recovery process until she was fully, completely healed at 4 months. She explained her recovery was not too tough nor painful. As she said in her blog: My recovery was far less painful than I was anticipating.
The end of the journey with Dr. Levin–final results
Kelly explained she was definitely satisfied with her results after surgery with Dr. Levin. She said: My left eye looks perfect and the bag is completely gone. My right eye (which was the worse eye to begin with) does have a small bit of puff still remaining but it's 90% better than prior to the surgery. When I wear makeup it's barely noticeable.
I am very happy with my results. My eyes look incredibly natural and I would highly recommend Dr. Levin to anyone who's considering having the procedure done.
Call for a consultation about your procedure with Dr. Flora Levin
Dr. Flora Levin is a true specialist who provides outstanding blepharoplasty results for her patients. She is a board-certified, internationally-recognized oculofacial plastic surgeon specializing in eyelid and face rejuvenation. Dr. Levin's philosophy is that no one should know what work has been done to achieve such natural, refreshed results after an aesthetic surgical procedure. Patients appreciate her honest, thorough consultations and meticulous, precise results. Please call today for a consultation about your Blepharoplasty procedure with Dr. Levin.